Gateway Cycling » Club News » Santa Ride 2019
From Dave Fish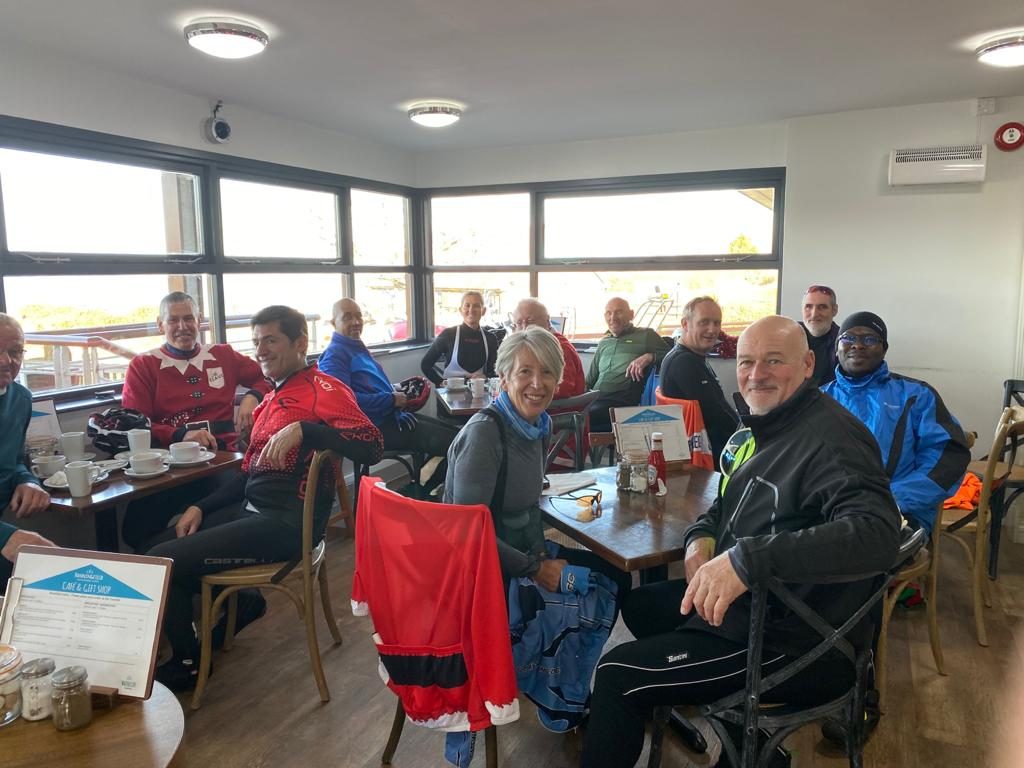 There were at least a dozen of us meeting up at the starting point in Bulphan dressed up in our Christmas finery.
We set off riding through Little Burstead, Billericay with a following tailwind to our destination at Hanningfield.
On entering the cafe one little girl surprised to see Santa entering asked if it was Christmas.
She was reassured that Santa would be visiting her on Christmas Eve with his reindeer.
After coffee and cakes we began the journey back.
This time we were heading into a strong and increasingly blowy headwind.
One of our number (Andy) suffered a broken chain and had to be picked up by his family.
The remainder of us reached Thurrock after a very enjoyable ride.
Long may the traditional Santa ride continue.
Filed under: Club News