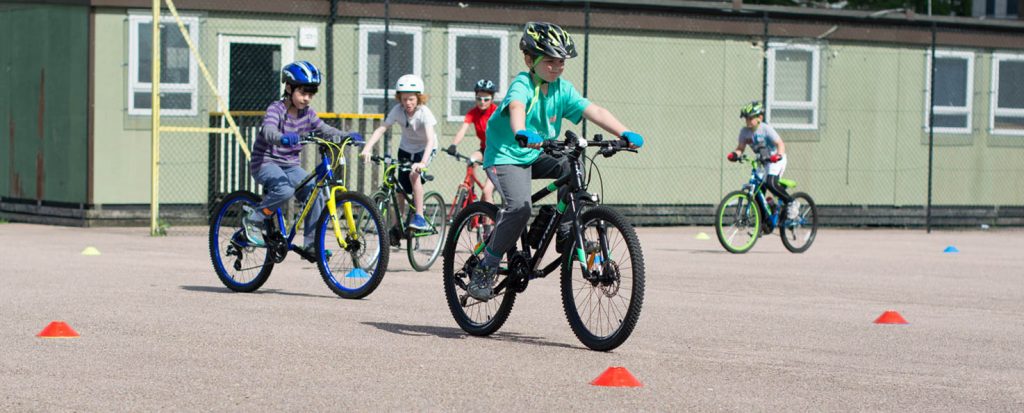 Gateway Cycling runs weekly, term-time, cycle coaching sessions for children aged 5 – 11. These sessions are all about developing bike skills whilst having fun. They take place at Hathaway Academy in a safe, traffic-free environment with our volunteer British Cycling qualified coaches.
Each session includes a bike and clothing safety check, warm-up and planned coaching activities. These activities will progressively develop bike handling skills, improve fitness and introduce riders to different types of cycle racing. The activities will be appropriate for the age and skill of all the riders taking part, to make sure that we develop skills and confidence gradually.
Where do these sessions take place?
Hathaway Academy, Hathaway Rd, Grays RM17 5LL
When are they?
Every Saturday, during term time. The school gates open at 9:00am and we coach from 9:15 to 10:15.
How much do they cost?
£3.50 per session. First Session is FREE.
If you have more than one child who wants to attend these sessions then please talk to us as we can offer a sibling discount for members.
Club Membership
Riders do not need to be a club member to join these sessions but we do encourage it. Junior membership is £10 a year and includes some free coaching sessions. Membership runs from 1st Jan to 31st Dec. Discount available after June 31st.
If you have a child that you would like to join these coaching sessions then please complete the form below and we'll be in touch. Note that space on this session is limited by the number of coaches and volunteers we have. If this session is oversubscribed we'll look to have additional sessions.