Gateway Cycling » Club News » Wednesday Ride 25th July
A little late reporting this week but had to mention this one as a record 14 members turned out in the midweek sunshine. Split into three smaller groups we all arrived at Puddledock within a few minutes of each other .After usual chat split up to return to differing home destinations, the four of us returning to Orsett put in a fast and furious dash to burn off a few calories.
As I write this it is pouring with rain outside, I have just returned in the car from Bulphan where 8 hardy but already wet riders were setting off for there sunday ride, good luck .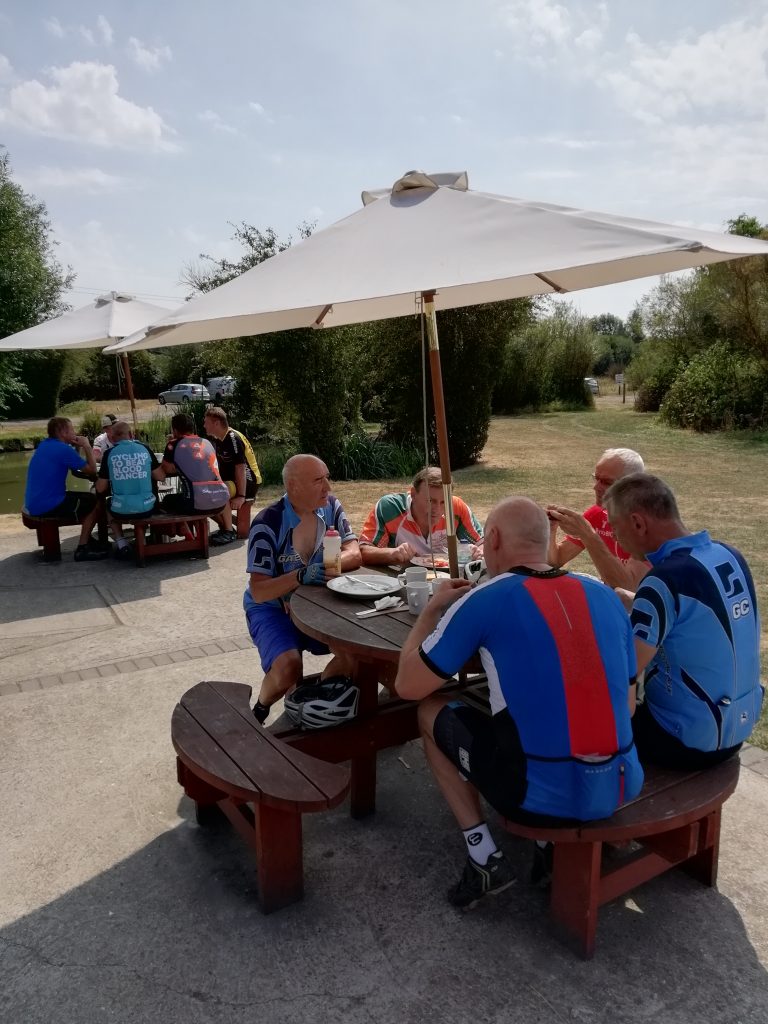 Bob D.
Filed under: Club News