Gateway Cycling » Club News » TO BATTERSEA AND BACK – SUNDAY 22th July 2018
It was a real recreational ride on Sunday. Instead of meeting at Bulphan seven of us took the train to Fenchurch Street and from here onward to Battersea Park.
With London at its summer best, Matt who organised this ride, led us along the safe cycle route of The Embankment. Heading west, passing through Westminster and around Parliament Square taking in the many magnificent buildings of state – and more. In the shade of the aged plane trees we continued alongside the river, and turned south crossing the Thames over Chelsea Bridge. We meandered the quiet and pleasant residential streets passing a few grand homes on the way…
At the Pear Tree Cafe in Batersea Park we sat beside the boating lake and sipped our latte's surrounded by happy families kids and dogs… Here we had a snap shot taken of us all, which kind of – all round – sums up a most enjoyable day. A reluctant slow ride back crossing this time Battersea Bridge. Some of us went our separate here, but none the less one of the best 'slow rides' of the year… A really big Thanks! To Matt and Caroline for organising and pulling this one together.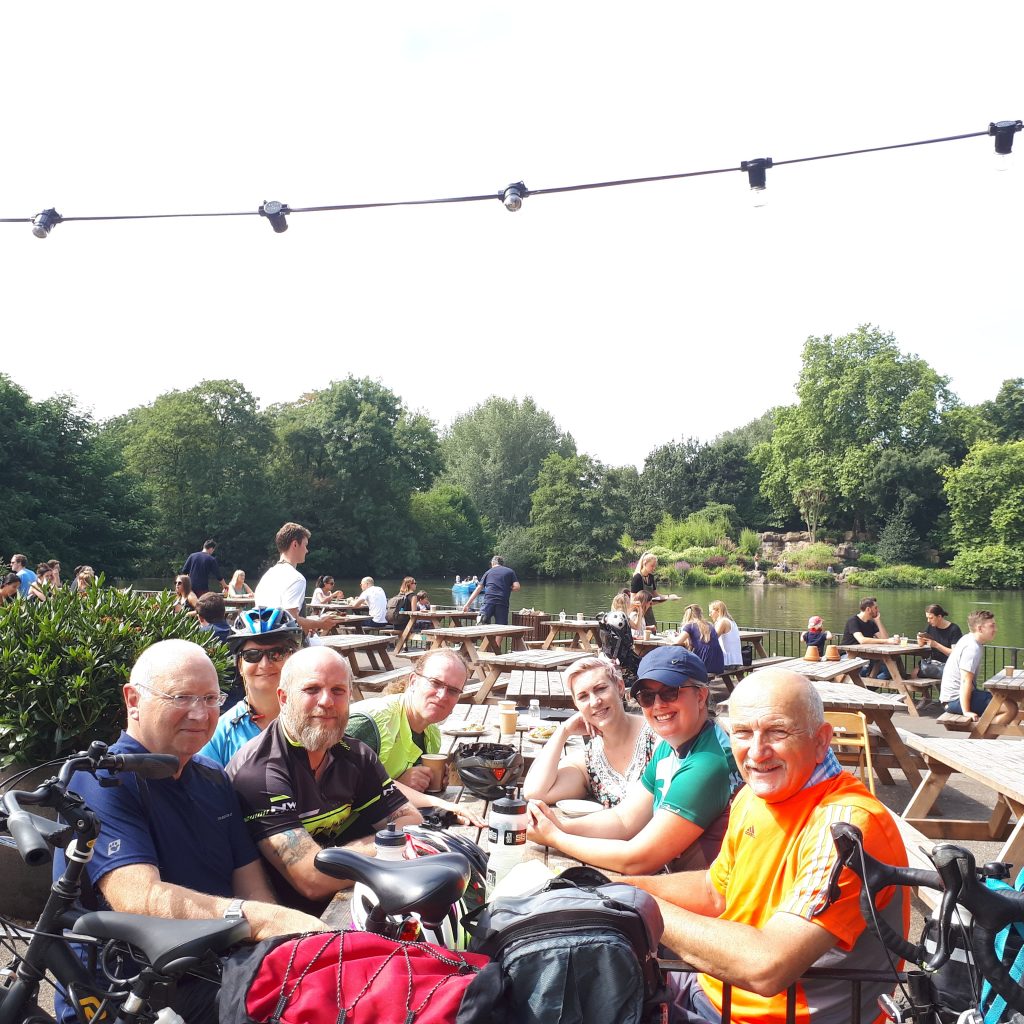 Cheers to All! Jon.
Filed under: Club News