Gateway Cycling » Club News » Thurrock Cycle Marathon 2018
From Jon Lane.
A really good GWC – Cycling 'blue' turnout today, bright and sunny, a well organised event by the Rotary Club – a Big Thanks to them!
A great mix of folk and families and kids taking part. Many faces old and new were there and a jolly chat with those we hadn't seen – since last years marathon… Some of you did the 42 miles, twice round the circuit, I only did the 21, a bit too hot… Hopefully we'll get a few pictures in the local papers (Thurrock Independent) https://www.thurrockindependent.com/e-editions/
Well done to everyone taking part to make this a successful and happy day.
A special thanks to Frances H for bringing along the GWC gazebo and those that helped in setting it up, and finally to Dave F and Brian who stayed behind and manned the stall – and promoted our Club. Looking forward the 2019 Marathon. Cheers! to All.
Jon L.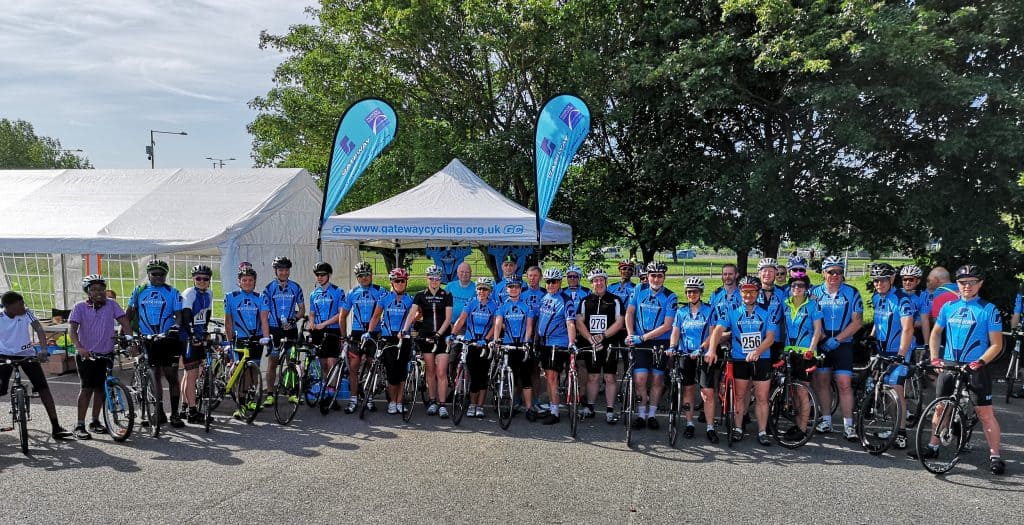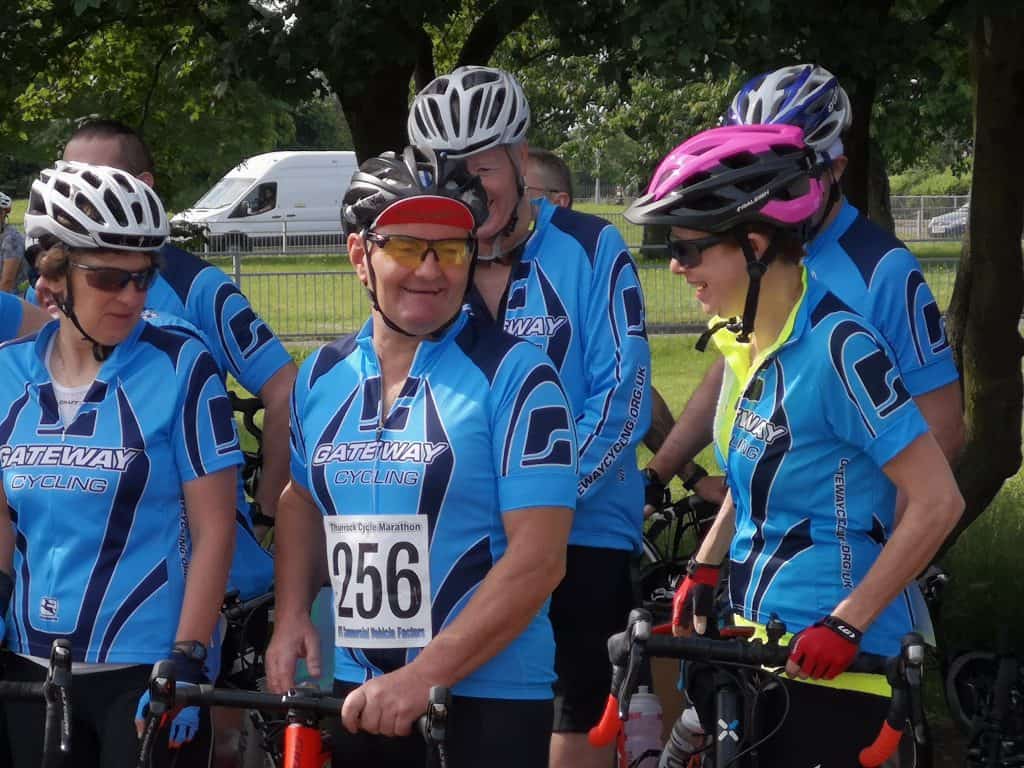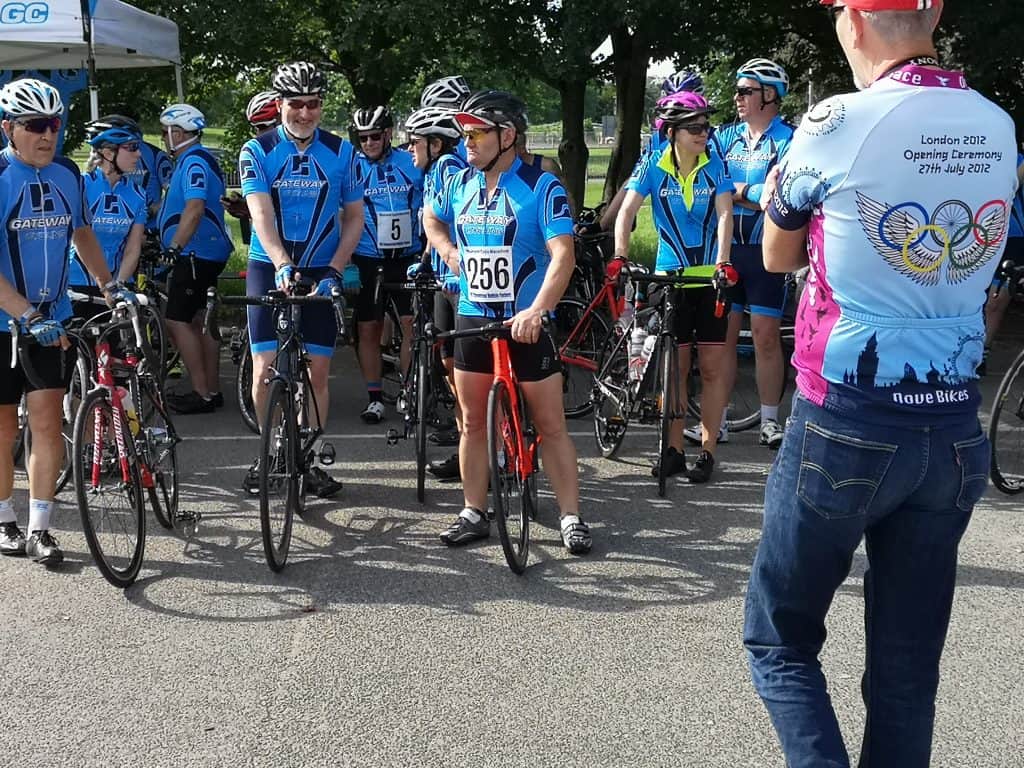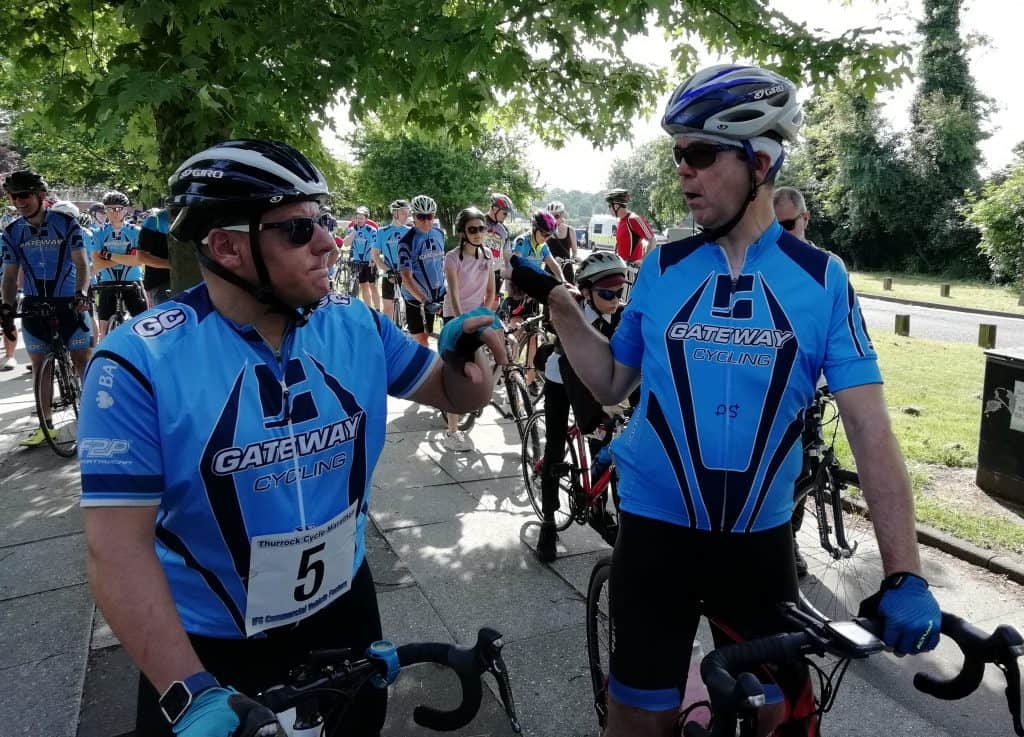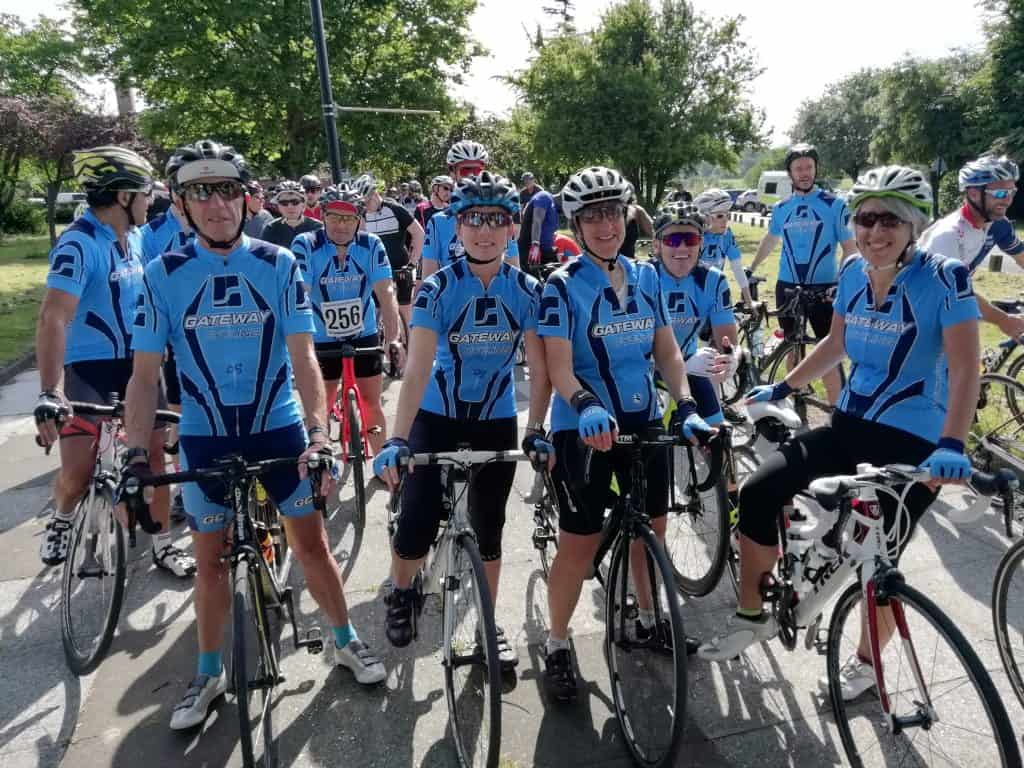 Filed under: Club News