Gateway Cycling » Club News, Off Road » Ride the Olympic Mountain Bike Course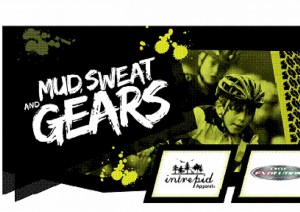 News in from Mud Sweat and Gears for anyone that is skilled enough to be interested: 
Dear All
We are delighted to announce the 'Hadleigh Farm Led Rides' are now available to book onto with dates available until the end of January 2013. The rides are delivered by ATB Coaching and Tom Dowie Coaching.
Two sessions are available, a 2 hour 'taster session' that will allow you to ride 4 of the features on the Olympic MTB Course for £25 and a 4 hour session which will allow you to ride the entire Olympic MTB Course and all its features multiple times for £45. These sessions represent a great opportunity to improve your riding skills under the expert guidance of the coaches or as a fantastic Christmas present!!
PLEASE NOTE THE OLYMPIC MOUNTAIN BIKE COURSE IS NOT OPEN TO THE GENERAL PUBLIC AND ACCESS IS ONLY PERMITTED THROUGH THE PREBOOKED LED RIDES. We realise people are keen to try out the London 2012 Olympic Course however the course as it stands has not been designed for public use in the same way that, for example, trails centres in the UK have been and as such adaptations are required before it opens to the general public.
Due to the standard of technical features on the course, participants in led rides must be highly skilled and have experience of riding black runs at Mountain bike trail centres across the country. A self-assessment will be sent out on completion of your booking and you will be required to complete a skills test on the day before the session starts. The coaches reserve the right to refuse participation in the led rides if they feel an individual is at risk of causing them self or others harm.
For group bookings (minimum 8 riders) and for all enquires please contact John Stockwell – atbcoaching@hotmail.co.uk. 
To book your place and for details on session times for these exciting led rides please visit:
http://www.essexlegacy.org/olympic-venues/hadleigh-farm/can-i-ride-the-mountain-bike-course/    
Kind regards