Gateway Cycling » Club News, Featured » Gateway @ the Velodrome & Octobers Club Night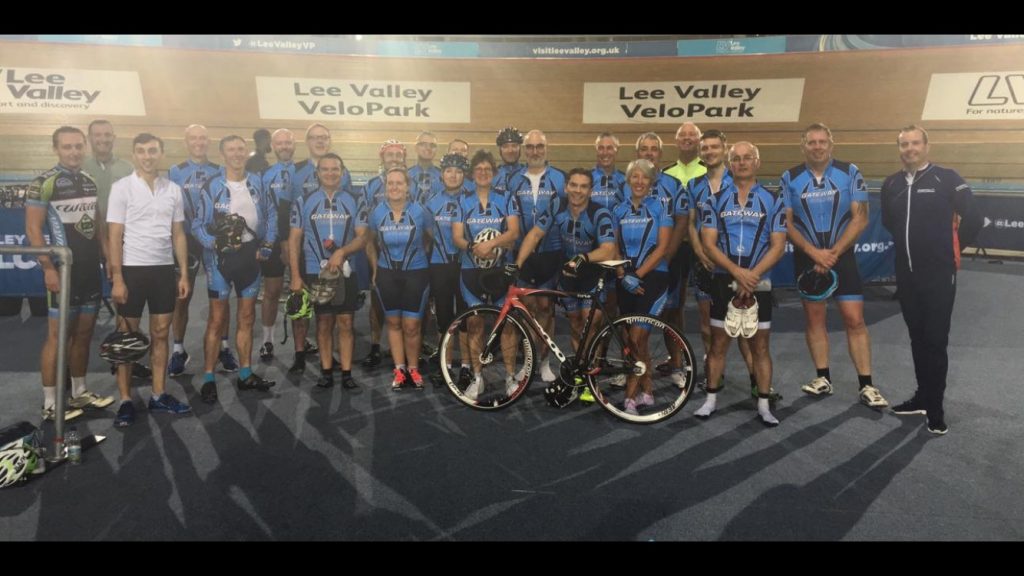 Gateway had their first taster of riding the Olympic park velodrome as a group on Sunday and it was a hit. Nearly 30 riders turned up to hire kit and bikes to have a go at a taster style group session. Coaching catered to the group was well received with people progressing much quicker than the public sessions and confidence was high given that you know the wheels you are following.
The Gateway pursuit team will be practicing with Tokyo hopes in sight. I am sure we will be returning soon enough for another GC group ride session soon enough.
Octobers Club Night has a special guest as Bianca from Fit Your Bike will be giving a talk and presentation on bike fit and injury prevention and happy to answer any questions you have. this should start at around 20:00 for half an hour or so. You will also be able to book sessions with her if you like what you hear.
Thanks,
Dave