Gateway Cycling » Club News » Tale of a Bespoke Bike Frame. End Of.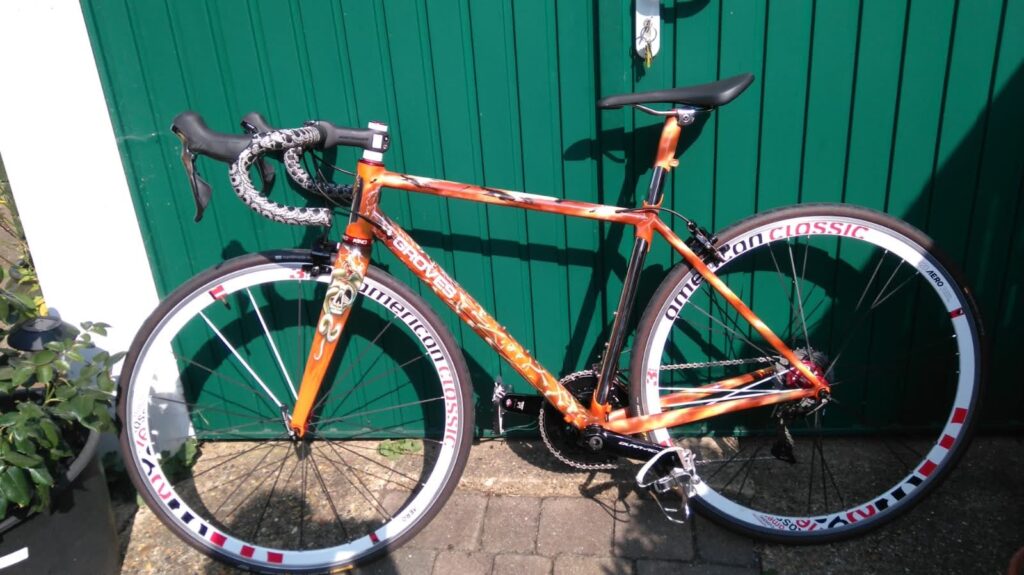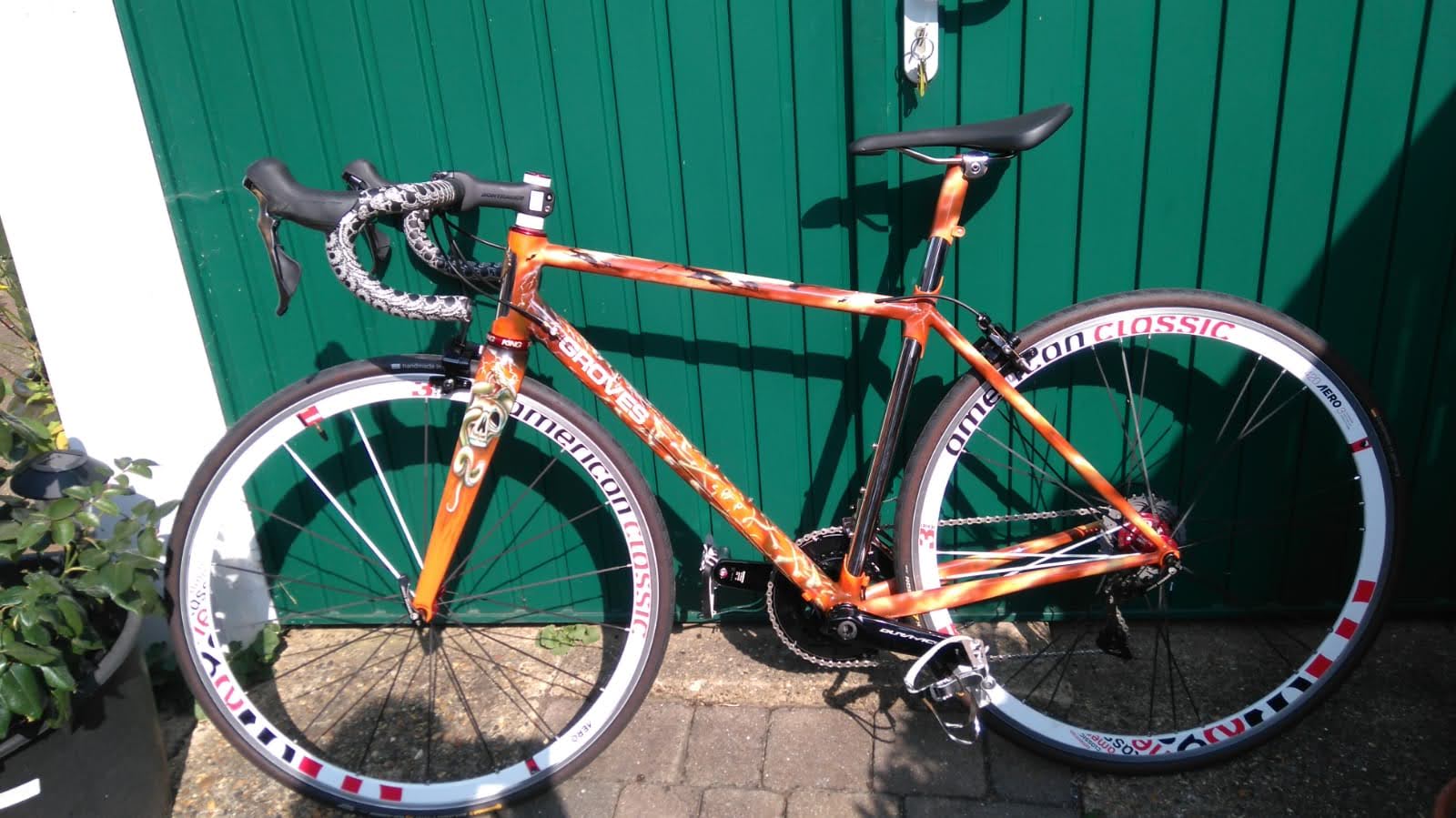 After 9 months in the making, this project finally came to an end when I collected finished BIKE today. Everyone involved were very pleased with final result even considering the odd compromise which had to be made. As I said from the start the whole job was completed locally within 30 miles of home which I am very pleased about. Thanks go to frame builder Mark Groves, spray artist John Callaghan and bike builders  at Richardsons cycles without whom none of this would have happened. Some of you will have seen pics on whats app which seem to have received a good reception which is pleasing for an old school approach.
Stay safe and keep cycling.
Bob D
Filed under: Club News