Gateway Cycling » Club News » Mid week ride – 3rd September 2018
From Bob D.
Sixteen riders out today, we have a hard core of about twelve and about ten floaters who turn up as and when they can, this makes for an interesting change of personnel each week and helps keep things fresh.
As usual we became three groups and I found myself in a 16mph group of four admirably led by Joe and with Phil and Melvin which made for a nice comfortable trip, not too fast or too slow, just about right from my point of view.
Weather warm enough to sit outside at Puddledock for early lunch and usual chat.With the skies darkening the return trip became a bit of a chase and for those returning to Orsett some fast times were set.Hopefully the weather will stay kind for a while yet and we can do it all again next week.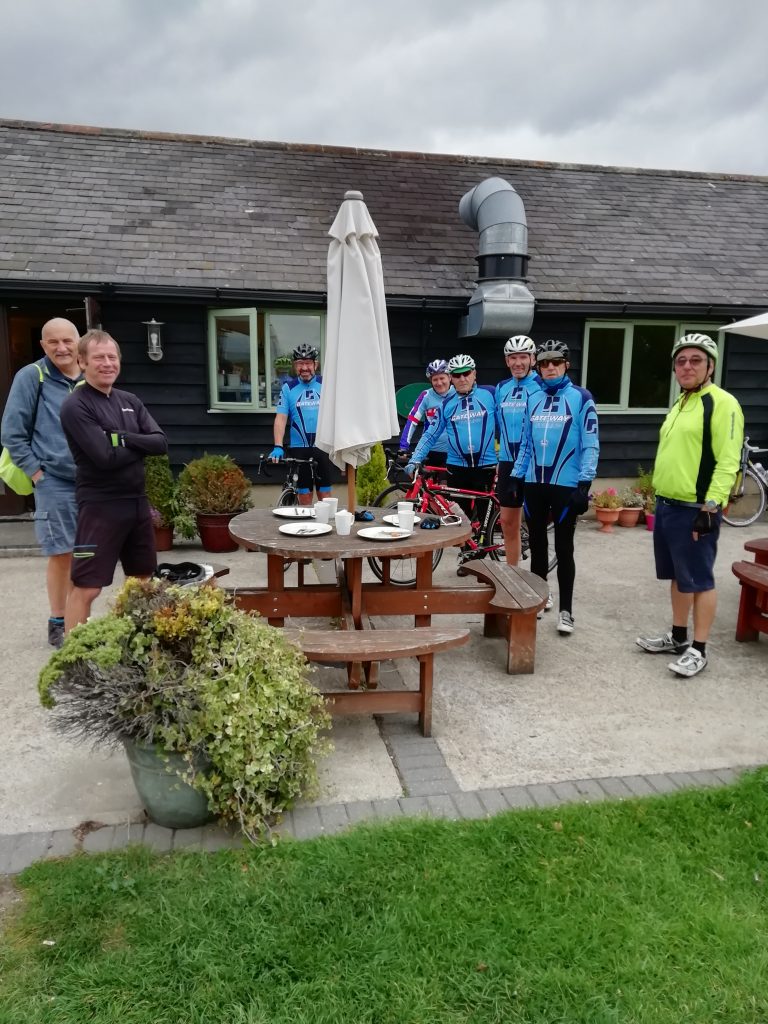 Bob D.
Filed under: Club News