Gateway Cycling » Recreation » London Riverbank Recreation Ride Report
There were 5 of us who met up at Barking station on a breezy Saturday morning, Taking a quiet route out of Barking and via a series of cycle paths and roads made our way to the Woolwich ferry.
The crossing over was quick and efficient and soon we were on our way heading westwards towards the centre of London.
We cycled past the Thames barrier and up to the O2 arena for an early lunch. Thereafter we rode past Greenwich and the Cutty Sark.
With the Thames on our rights we passed through an ever changing landscape of industrial sites, historical buildings, parks  and modern flats .
Tower Bridge was thronging with tourists as we pushed our bikes to the north bank to begin the ride back to Barking.
The route took us past Tobacco Dock, Poplar and a ride through Beckton Park and finally back to Barking.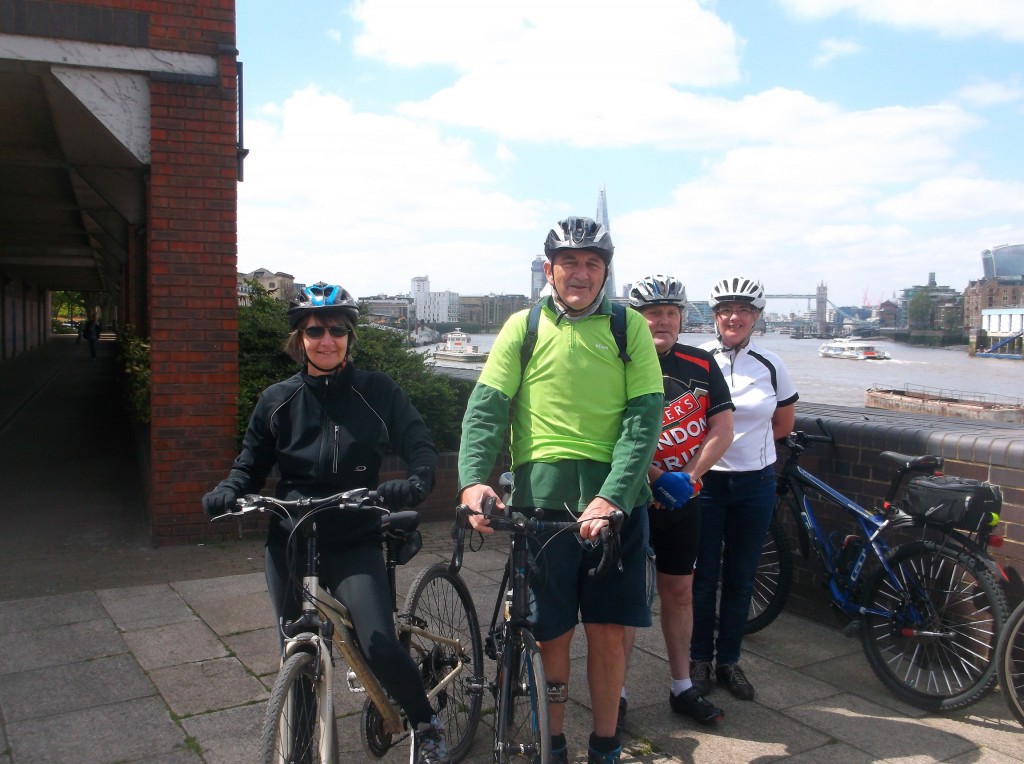 Filed under: Recreation