Gateway Cycling » Recreation » Recreational Ride to Kent – Ride Report
We met up at the Quayside to get the ferry over to Gravesend.
Even at 10.00am it was already quite hot on what turned out to be a glorious summer day.
 
The five of us bumped along the canal tow path from Gravesend up to Higham and then turned northwards up to the Cliffe Nature Reserve. where we had our first stop at a cafe overlooking a lake. We pushed onto Rochester first on a bust road then onto some very quiet country lanes.
 
One of our number was concerned that by the time we got to our destination they would have run out of chips.
Thankfully Ye Arrow in the heart of Gravesend still had plenty of chips, salads and pies there so we settles down for a relaxing lunch.
 
We rode back taking a different route and arrived back at Gravesend in time to have a relaxing drink in a bar before taking the 4.30pm ferry back to Tilbury.
 
Thanks to every body for coming along especially to one of our number from whom it was only his 2nd ride after a serious illness.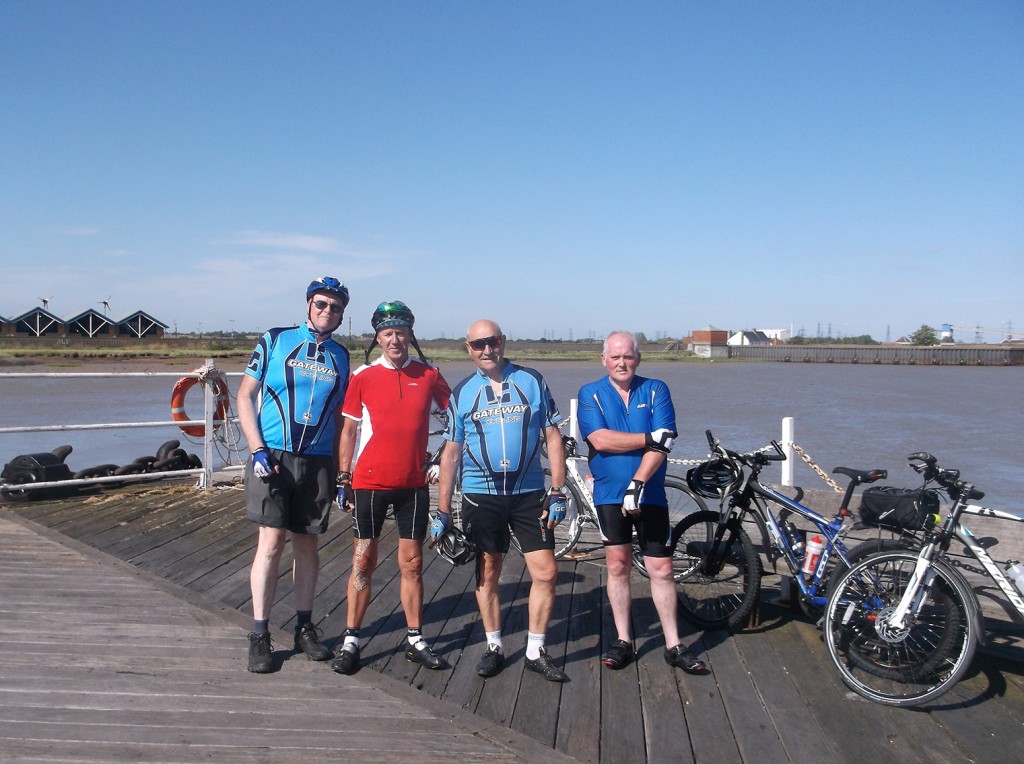 Filed under: Recreation